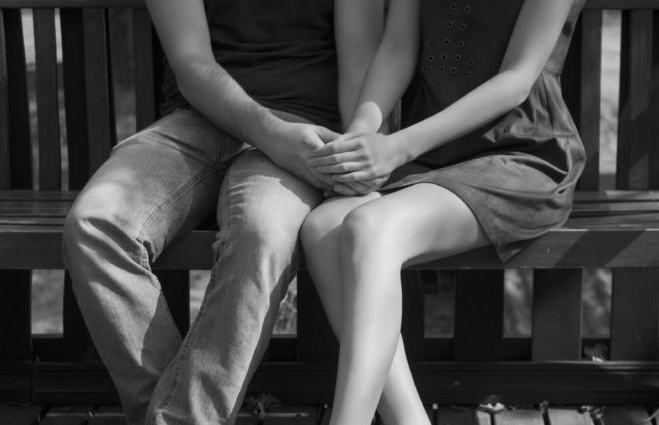 When It Comes to Writing Online Dating Profiles, It's Not Only What You Say But How You Say It
"Your profile is confessional and reads like a memoir. It's honest, sad in parts, but ultimately uplifting."
 "I can definitely tell you are a writer. One of the best profiles I have read so far! My favorite part is the "definitely message me" section. Pretty funny. You seem like you have had a very interesting life to this point."
 "What a nice read that was. Definitely seems like you put some thought into writing your profile. I enjoyed it and would like to chat sometime."
 "I enjoyed reading your thoughtful and witty profile as it conveyed the sense of a real person."
These were a few of the comments I received after revamping my online dating profile a few years ago, some of them within moments of posting my rewrite. The last message actually came from a man I had one date with who did not recognize me after reading my new essay.
Sure, I had rewritten my profile dozens of times since I began using online dating sites and apps after separating from my husband of more than 16 years back in 2012. But somehow I never seemed to hit the nail right on the head, never quite portraying who I was and what I wanted in my next relationship. Because of that, I consistently attracted men I was not interested in dating.
My knee-jerk response was to whittle my profile down further and further, thereby casting a bigger net. Or so I thought. Eventually, I had only a couple of generic sentences left that communicated little about me. Lacking understanding, I chose to believe, erroneously, that people, particularly men, care most about appearance.
Not only did my minimalist approach not work it exacerbated the problem.
In all fairness, I am certain some of my dating "fails" had to do with me being a newly separated woman who had married young and stayed married for a long time. I did not yet know who I was as a single person and knew less about who I was looking for to complement me.
Frustrated, I enlisted the help of a dating coach to assist with the rewrite and convey what I was, at the time, unable. Within days, the dating coach assigned a writer to me whose background could not be more foreign to my own. The writer and I spent over an hour speaking on the phone, and I even referred him to the hundreds of published articles and blog posts I had already written about divorce, single parenting, relationships, and dating to give him added insight into who I was.
Though he was a capable writer, I was not completely satisfied with the result. I attributed his young age and lack of familiarity with my identity as a middle-aged, divorced, single parent as the reason underlying his inability to capture the image I wanted to portray poignantly.
I was assigned a second writer, this time a married female much older than myself. In the interim, I had also begun my own rewrite. Although she, too, was a skilled essayist, I again ran into the same issue as I did with the first writer. The profile she wrote failed to depict my life accurately and lacked an authenticity that I know now could only come from someone with a firsthand understanding of what it is like returning to single life after being married and dating at midlife.
When all was said and done, I decided not to use her version of my online dating profile and, instead, returned to what I do best – weaving stories. Once I did, I received the comments you see above.
Since that time I have replicated my unique storytelling approach, creating one-of-a-kind online dating profiles for my private clients – single, divorced, and widowed women and men over 40 from all different faiths, cultures, and walks of life. Individuals who, like myself, appreciate the challenges as well as the excitement and possibilities that love the second, third, or however many times around can bring.
Each and every one of us has a story. No matter how mundane you think your life has been up to this point or how typical you believe your story is, there is someone out there eager to hear it. So do not wait one more day to tell it! As they say, it is all in the delivery.
photo credit: best couples couple via photopin (license)
Interested in a professionally written online dating profile customized especially for you? Visit me, Stacey Freeman, at WriteOnTrack's online store for more information.